Deinking of Digital Prints: INGEDE Actions
---
Next International Round Table Deinkability of Digital Prints is planned for fall 2014.
Contact: info@ingede.com
---

Environmentally Friendly Premiere before IPEX:
First Web-fed Aqueous Inkjet is "Good Deinkable" without Pre-treatment
INGEDE Press Release 1/2014 (24 March 2014)
---
INGEDE at NIP29 in Seattle Sept 29—Oct 3, 2013:
Axel Fischer presented about The new EU Ecolabel for Printed Products and its Requirements for Deinkability on Oct 2, and gave a tutorial on Paper Recycling and Ecolabels, Deinking, and Deinkability.
http://www.imaging.org/IST/conferences/nip/index.cfm
---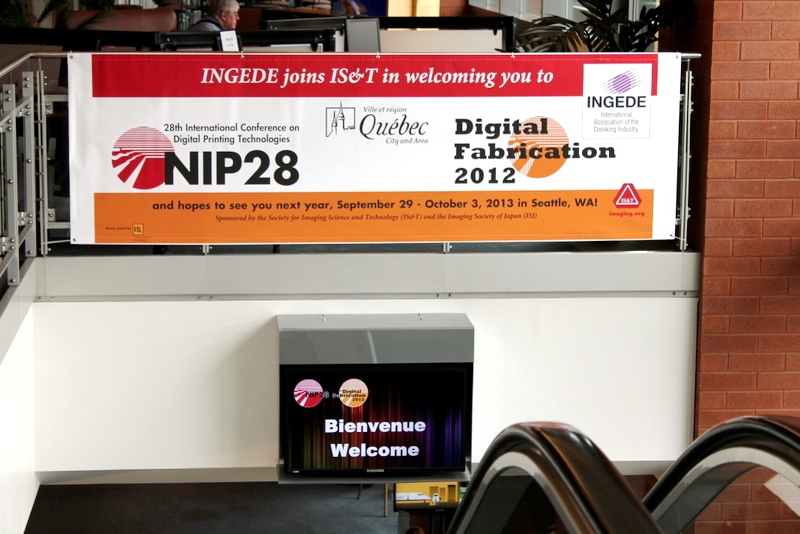 NIP28: The 28th International Congress on Digital Printing Technologies,
September 9–13, 2012, Quebec City, Canada.


Axel Fischer of INGEDE gave a tutorial on paper recycling and deinking (Short Course SC09-S3: Paper Recycling and Deinking on Sunday, Sept 9) and presented about New Deinkable Water based Inkjet Inks; Dennis Voss of PMV presented about Deinking of Recovered Paper Mixtures Containing Digital Prints—Challenges and Prospects.
http://www.imaging.org/IST/conferences/nip/index.cfm
---
INGEDE at the 2011 Spring meeting of the American Chemical Society
Andreas Faul presented "Simulating a Deinking plant in the lab" in a session dealing with deinking. Other presenters came from PMV, Darmstadt, Germany and from Hewlett Packard, from Georgia Tech and Western Michigan University.
Andreas Faul's presentation can be downloaded here:

---

DPDA–INGEDE Letter of Intent:
Collaboration on Deinkability of Inkjet Prints
INGEDE Press Release 1/2011 (25 March 2011)
---

"Accidental Deinking Trial":
Liquid Toner Prints (HP Indigo) Cause Significant Damage in German Paper Mill
INGEDE Press Release 3/2010 (11 November 2010)
---
INGEDE at NIP26 in Austin in October 2010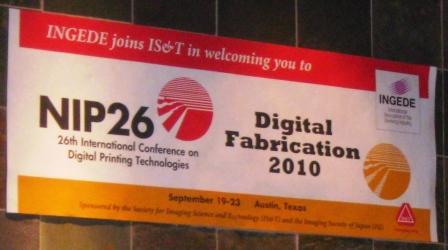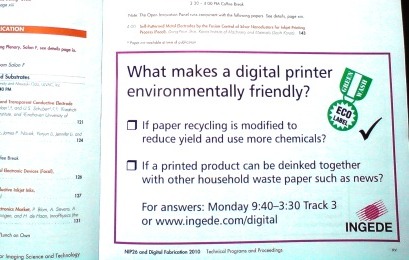 ---

INGEDE welcomes necessary research activities
towards deinkability of inkjet printed paper
INGEDE Press Release 2/2010 (6 August 2010)
---

IMI's 3rd Digital Printing Presses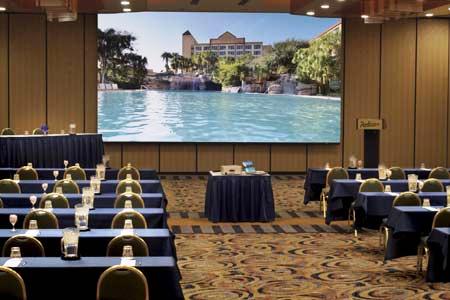 – The Next Era Conference
on June 9-11, 2010 in Kissimmee (Orlando), Florida.


Download program here
Axel Fischer of INGEDE presented about
"Digital Prints – Are They Recyclable?"
www.imiconf.com
---

Environmentally Friendly Premiere at IPEX:
Two New Inkjet Printers are "Good Deinkable"
INGEDE Press Release 1/2010 (19 May 2010)
---
INGEDE at NIP25 in Louisville

Hou T. Ng of HP (left) presented first results of lab experiments with variations of the deinking chemistry in order to improve the deinkability of inkjet and liquid toner. With drastically reduced yields for conventional offset prints (the majortiy of the recovered paper), this concept is still premature but an interesting approach to be further looked into. Axel Fischer of INGEDE, chairman of the environmental session, also presented about INGEDE's new deinkability certificate and how deinkability has been adopted as a necessary feature for eco-labels for printed products in Europe.
---
IMI's 18th Annual Ink Jet Printing Conference, February 4–6, 2009, Foster City, California, USA. The only U.S. ink jet printing industry event devoted entirely to ink jet printing technologies, markets and applications.
Axel Fischer of INGEDE presented on "From The Press to Paper Recycling: Why Inkjet Inks Must Be Deinkable". The presentation is available for download here:

---

"Digital faces clean-up test": Barney Cox reports about the different views about the environmental impact of inkjet and liquid toner (Indigo) prints
(PrintWeek 16 January 2009)
---
INGEDE at NIP24 in Pittsburgh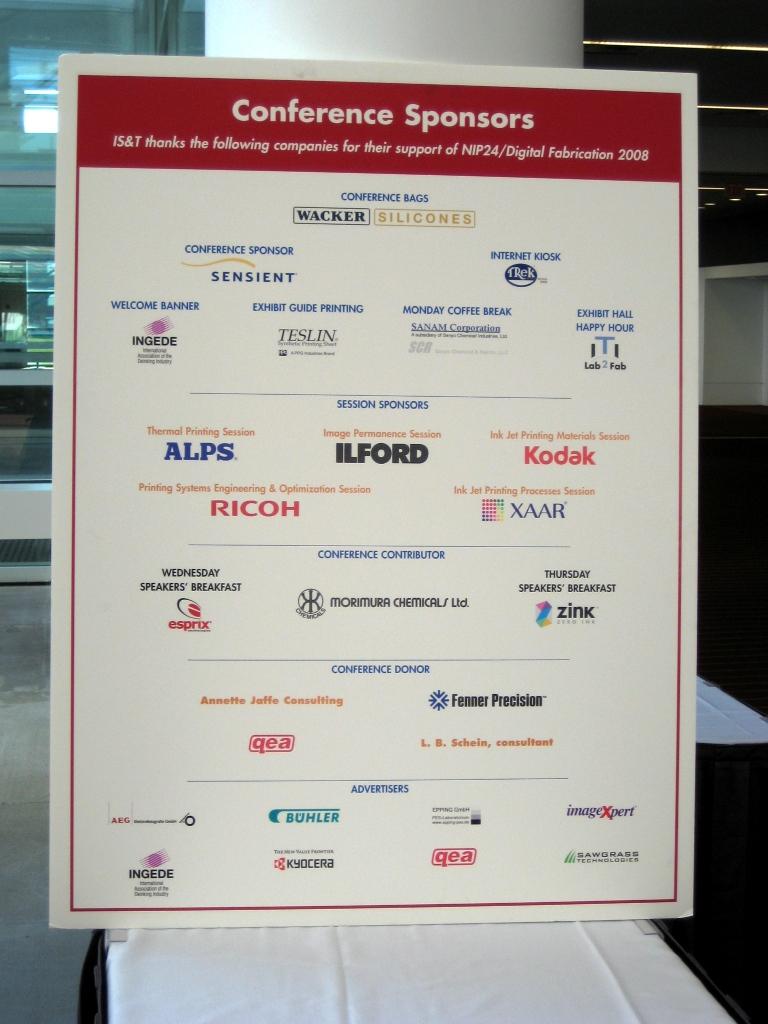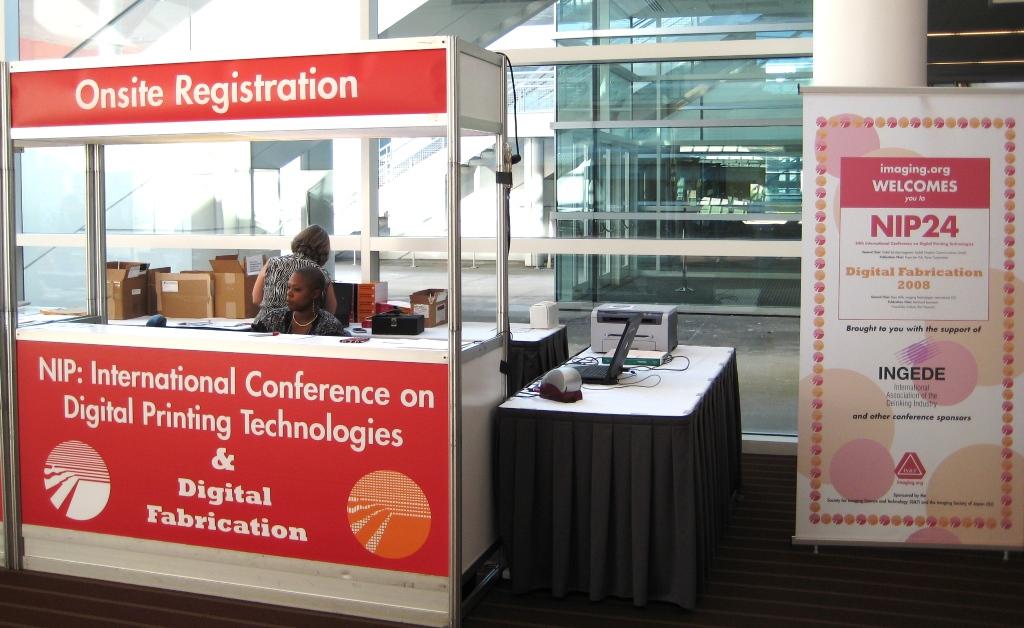 Axel Fischer of INGEDE gave a presentation on "Investigations of Deinkability and Ink-Paper Interactions" in the session about "Environmental Issues: regulations, green labeling, recycling, remanufacturing" on Wednesday, Sep 10, 2008.
The most important conclusions: INGEDE tested samples from drupa to find the first deinkable inkjet. And liquid toner remains a lot more difficult to deink than dry toner. This has been confirmed by a new test series.
---
Drupa 2008 has been called "the inkjet drupa" (see e. g. American Printer 8/2007). INGEDE tries to inform publishers and journalists about the problems that inkjet prints create during recycling and why undeinkable inkjet should be avoided for high volumes such as newspapers and direct mail.
INGEDE published a press release addressing the problems that prints with waterbased inkjet impose for paper recycling.
A recent press release picks up incorrect claims by HP in environmental brochures distributed at drupa: "Dry toners far better deinkable than liquid toner".
---
Just discovered: Spare a thought for the paper recycler. An article by Bob Thompson of 1998! Explains nicely already the problems that waterbased create in flotation deinking (and why they create these problems). Only the dry toner part is outdated, these have improved alot since, especially in the production machines.
---
Inkjet inks and liquid toner are difficult to deink –
dry toners do it better

A new technical document by the "Technical Committee Deinking" is in German only as it is a statement of a German committee. One part of it deals with digital printing. The conclusion is a recommendation not to invest into liquid toner or inkjet technologies for production printing unless the deinkability questions have been solved. This document has been agreed upon with the German Printing and Media Industries Federation and other members of the paper chain in Germany who together with INGEDE have set up this "Technical Committee Deinking".

Informal English translation of the German text
---
Recycling – What can the printing industry do to make it easier?
INTERGRAF, the International Confederation for Printing and Allied Industries, has published a brochure about the "Recycling of Printed Products". INGEDE was not involved in this document. From about p. 29 you find a chapter on interactions with the deinking process. We do not share the opinion on specks from toner based prints, at least not for current production range equipment. This opinion must be based on some more historic SOHO printer based test. What we do share is the opinion on waterbased inks and inkjet inks.

INTERGRAF brochure (copy on INGEDE's server; the document on the paperrecovery website has been moved)

the INTERGRAF website
---
Xeikon includes subject of deinkability into their drupa booth: Video statement

Technische Universtät Darmstadt investigated into the difficulties of removing various types of ink. Dr. Lode Deprez, Vice President Toner & Developer Group Punch Graphix Xeikon, gives "hdm at drupa" the big picture.
---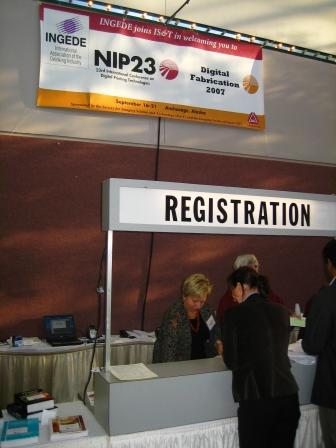 Ink jet might become the future challenge for deinkers. Among others, Kodak Versamark and IBM are offering high-speed printers for newspapers with ink jet technology. Deinkability tests of samples showed inacceptable results. For INGEDE, Axel Fischer addressed this problem in his presentation at the2007 NIP23 International Conference on Digital Printing Technologies in Anchorage, USA: "Digitally Printed Newspapers: Unrecyclable Trash or Still a Sustainable Resource?"
He chaired a session on Environmental Issues on September 21, 2007:
- Environmental Issues and Non-Impact Printing (Focal), Velliyur R. Sankaran, Sankaran Consulting (USA)
- The Application of High Intensity Ultrasound to the Deinking of Recycled Papers, Robert Thompson, Andrew Manning, and Anna Fricker, University of the Arts London (UK)
- Austrian Eco Label for Printed Paper Products, Christian Kornherr, Verein für Konsumenteninformation (VKI) (Austria) and more.
A panel discussion concluded the session.


In 2001, INGEDE initiated a program to investigate the recyclability of digital prints. It resulted in a Task Force and a research project, supported by INGEDE and located at the CTP in Grenoble (France). Already the first tests showed that digital printing like Indigo or inkjet means a major problem for recycling – cannot be removed in the standard deinking process for the production of graphic paper and until today do not pass INGEDE's deinkability tests.


At a workshop on October 18, 2001, at CTP the problem was discussed with a few representatives of the printer industry. The task force has been formed to monitor developments and investigate parameters that might lead to a better deinkability.

Summary of the Workshop and more publications


INGEDE organises the "European Round Table on the Deinking of Digital Prints" – please contact us for more information! If your business is digital printing equipment (toner, ink, printers), we will be happy if you join the discussion.


As a first result, this Round Table has agreed on test files to allow deinkability testing of digital prints with a uniform pattern.
---
European Cost Action
The EU COST Action E46:
Improvements in the understanding and use of deinking technology

Memorandum of Understanding (copy on INGEDE's server)

COST E46 EU website

COST E46 Detailed Website
---
CTP Actions

List of Training courses on CTP's website
---
If you have any questions, do not hesitate to contact us!