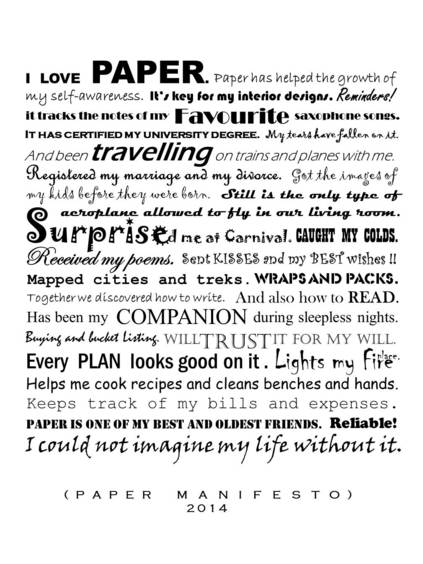 Paper is a Sustainable Product!
Videos, websites, and articles about an advantageous material.
---
Tweet
Paper has a great future:
Emma does not believe in digital gadgets.
---
PAPERbecause has a similar plot: "Jason and the paperless office".
And "Tech Support" also illustrates a familiar problem.
Many more paperless videos on PAPERbecause (Domtar).
---
Recyclingpapier - Wer hat denn das genehmigt? from Initiative Pro Recyclingpapier on Vimeo.
---
Paper & Packaging – How Life Unfolds™
is a promotional campaign from the Paper and Packaging Board (P+PB).
---
IKEA promotes the Printed Catalogue — and promotes its version of "BOOK".
"Is print really dying? Not according to Ikea, which has good reason to still believe in dead trees. After all, the company prints around 200 million copies of its catalog every year in 27 languages for 38 countries. That's more than twice the number of bibles produced in a given year.
But is a print catalog too low-fi for the high-tech age? Again, not according to Ikea, which just rolled out this amusing promo for the 2015 catalog, slyly suggesting that print is actually a wondrous technology that equals—nah, exceeds—the power of digital media." (Tim Nudd in AdWeek)
And if you think this looks familiar, here is also the original: Book.
---
Only in German:
Wie geil ist das denn
Henri Nannen Preisverleihung 2008 im Hamburger Schauspielhaus. Bühnensketch von Dietmar Jacobs zum Thema Zeitung. Heiko Seidel und Christian Ehring nebst Maike Kühl vom Düsseldorfer Kommödchen.
---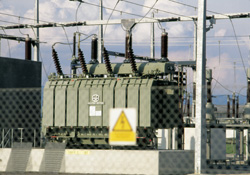 Produced by the German vdp:
Does the paper industry destroy forests? Does the production of paper use too much energy? Answers to these and more questions (photo: vdp website).
---
Seriously, regarding carbon footprint, how dirty is your data?
---
And: How do you recycle your electronic newspaper?
Greenpeace video highlights severe contamination generated by electronic waste in Ghana. Dateline (Australian TV) has the same story.
Where does e-waste end up? Another destination: India.
---
Power, Pollution and the Internet
James Glanz of The New York Times and Ken Brill, an expert in the field, tour a data center and show what is required to keep it going even when power goes out.
---
Is Digital Media Worse for the Environment Than Print?
ISC White Paper — Print vs. Digital Media: False Dilemmas and Forced Choices.
5Across: Environmental Impact of Newspapers, Books, e-Waste
Exploding the myths. The Two Sides site. In these pages you can get all the facts about the Graphic Communication Value Chain: here.


UPM Forest Life is an excellent interactive site that lets students explore a forest virtually: www.upmforestlife.com


The European paper and packaging industry has updated 'the Story behind Paper' brochure in 2009. The electronic file can be downloaded from the CEPI website here.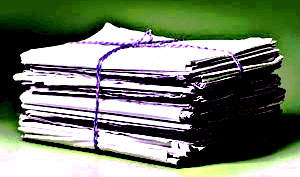 ---
---
If you have any questions, do not hesitate to contact us!