INGEDE Symposium 2016
---

Have you missed the INGEDE Symposium 2016 on February 24th, 2016?

Presentations: Here are all the presentations of the 2016 symposium (with pdfs for download).

Program: Here is the program (pdf for download).
Print is not dead! Print is advantageous to electronic media! Martyn Eustace of Two Sides UK gave a keynote presentation at the INGEDE Symposium. Martyn reviewed consumer attitudes towards print media as well as explain the Two Sides and Print Power campaigns which inform both consumers and media specifiers about the attractiveness, sustainability and incredible effectiveness of print and paper in a multi-channel world.
In Japan, paper recycling is similar to Europe, still there are some differences in the composition of the household collection. Hence there are also some differences in the evaluation. Shisei Goto of Nippon Paper presented about "The Assessment and development of easy-recyclable printing materials in Japan".
Ulla Forsström of VTT (Finland) presented the EU-funded REFFIBRE Project where tools are developed for the paper and board industry that can instantly provide the needed information regarding the impact of new production processes, raw material input and product innovations, as well as the influence on the recyclability of the end product. The tools enable paper makers to consider innovations affecting profitability in the value chain.
Adhesives from recycled paper can lead to sticky deposits in the paper machine. Fully dispersible/soluble adhesives might be an alternative when removable products are not available. Thierry Delagoutte of CTP presented a new test method to assess the dispersible character during repulping and simple tests including colloidal stability evaluation and possible control by process additives. This method is being developed in the course of an INGEDE Project.
---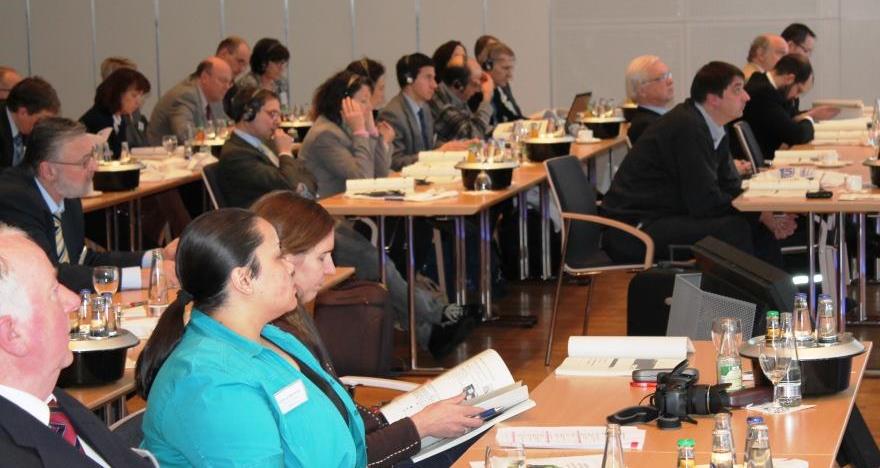 ---
The next INGEDE Symposium will take place in Munich on February 8, 2017.
---
If you have any questions, do not hesitate to contact us!