INGEDE and the Rest of the World:
---
Past Meetings

Upcoming Meetings & Symposia (with contributions of INGEDE)
---
Some files are available for members only (for non-members on request).
---

Paper & Biorefinery Conference
31 May – 1 June 2017 in Graz, Austria
On behalf of INGEDE, Axel Fischer gave a presentation on UV Inks, Nano Inks, Indigo and Inkjet — Known and New Challenges for the Deinking Process (download pdf here)
---

25.—26. April 2017
Altpapier im Fokus — Sicherung des Recyclings durch innovative Technologien und Nutzungskonzept
Am 25. und 26. April 2017 fand das Fachseminar der PTS rund um das Thema Altpapier in Dresden statt. Ziel des Seminars ist es, aktuelle und zukünftige Entwicklungen zum Altpapiereinsatz aufzuzeigen. Für die INGEDE sprach Andreas Faul über die Entwicklung der Qualität grafischer Altpapiersorten. (Präsentation als pdf hier)
Abstract/Zusammenfassung: Die Qualität von Altpapier ist ein Thema mit vielen Facetten. Sie reichen von der Zusammensetzung von Sorten über die physikalischen Eigenschaften und die Rezyklierbarkeit der einzelnen Papierprodukte bis hin zu unerwünschten Stoffen in einzelnen Lieferungen.
---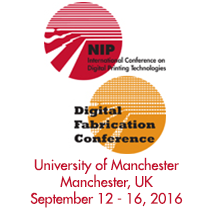 NIP32 becomes Printing for Fabrication 2016
Materials, Applications, and Processes
the 32nd International Conference on Digital Printing Technologies (NIP32)
The printing industry continues to move forward. Familiar digital printing technologies such as inkjet and electrophotography continue to advance, particularly in the area of high–speed and single-pass output. New applications mean print quality, color science, image processing, and workflow continue to be active areas for improvement. At the same time, technologies that extend beyond marks on paper are playing an increasingly important role in redefining definitions of what it means to print something.
Still there is a strong print community that met in Manchester and discussed sustainability issues which became of more and more importance in Europe. Axel Fischer presented on news in deinking samples from drupa.

Late breaking news presentation, video about deinking of UV inkjet (KM-1)
---
IS&T, iarigai and INGEDE at drupa 2016:
"Science to Drive Your Industry" was a free event for all drupa attendees. The program included top presentations by international experts who commented on the most interesting topics at drupa.
This event was co-sponsored by iarigai, VIGC, and IS&T, to meet with colleagues in your field and learn about the professional associations, their technical and scientific publications, conferences and events.
"Science to Drive Your Industry" took place on Tuesday, June 7, 2016 at the Congress Center South Messe Düsseldorf/drupa. Some of the presentations are available on request. Axel Fischer of INGEDE presented on "News at drupa — what is the good news from a deinker's view?"
The full program can be found here (pdf for download).
---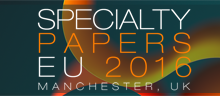 April 4-6, 2016: Specialty Papers Europe 2016 in Manchester, UK
Andreas Faul of INGEDE presented on "Paper Recycling: How can Producers of Specialty Paper Products Contribute?" on April 6.
---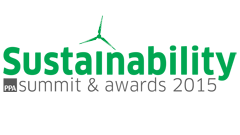 The PPA Sustainability Awards 2015 on Oct 8, 2015, recognise and reward those who are striving to improve and innovate their sustainability strategy within their business.


Claire Taylor gave a presentation on Choosing the Right Standards. With a baffling number of environmental standards to choose from, how do you know which one is right for your business? Claire Taylor also revealed PPA's project to improve the recyclability of magazines and its latest inks and glues guidelines.
The Professional Publishers Association (PPA) represents around 220 companies, ranging from consumer magazine publishers to business-to-business data and information providers, customer magazine publishers and smaller independent companies.
---

PrintingFutureDays 2015 in Chemnitz: Axel Fischer (INGEDE) gave a Presentation on Recyclability and Deinkability, Ecolabels and Digitally Printed Newspapers.
---
NIP31 Sept 27 to Oct 1st: The goal of this conference is to bring together everyone working in the printing ecosystem — teachers,researchers, developers,

practitioners, manufacturers, distributors — to share ideas, learn fromeach other, and be part of the next wave of the future of printing.
The NIP31/Digital Fabrication conference takes place at the Portland Marriott Downtown Waterfront.
www.imaging.org
Axel Fischer (INGEDE) gave a Short Course on Deinking and Deinkability, Paper Recycling and Ecolabels.
---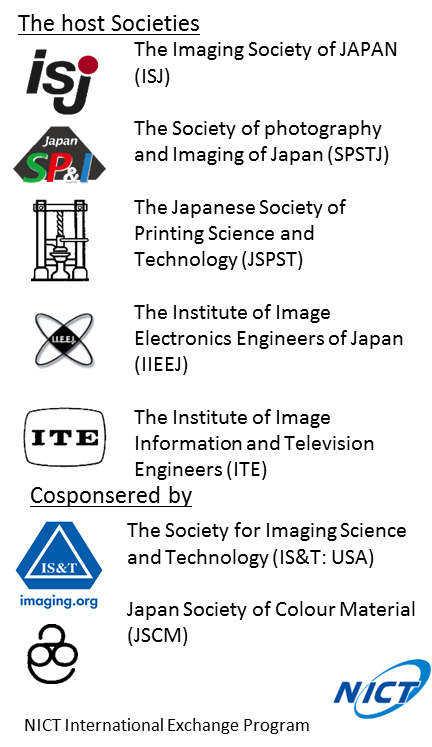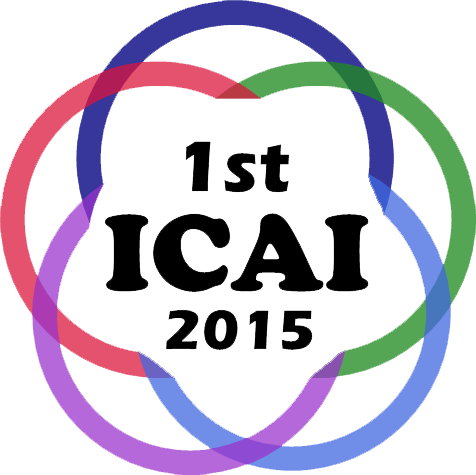 1st ICAI 2015: The 1st International Conference on Advanced Imaging June 17 (Wed.) to 19 (Fri.), 2015, National Center of Science, Tokyo, Japan.
Axel Fischer of INGEDE gave a presentation on "Paper Recycling and Testing the Deinkability of Digitally Printed Products".
www.isj-imaging.org/event/ICAI2015
---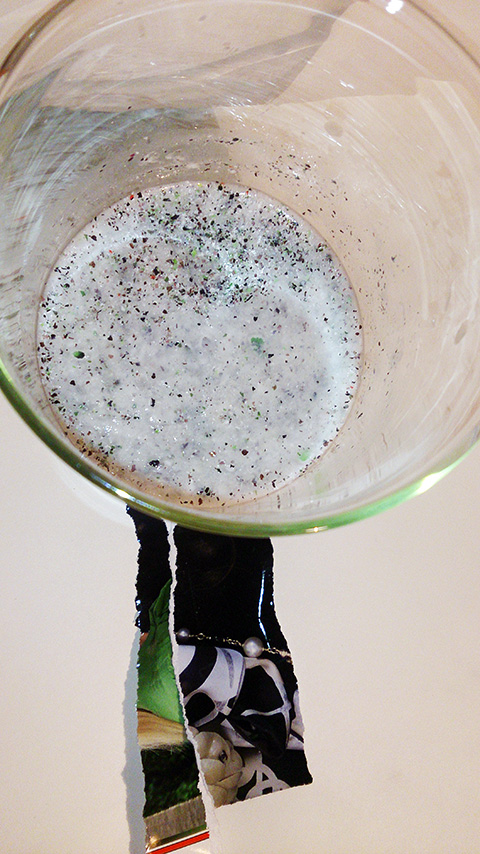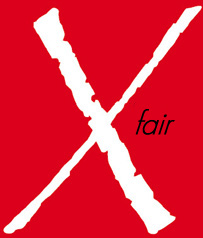 Technologien und Anwendungen
Die Internationale Print & Crossmedia Show
Wien, Marx Halle,15. bis 17. April 2015

Mit Unterstützung des Verbandes
Druck & Medientechnik als
Kooperationspartner
Axel Fischer (INGEDE) demonstrierte Probleme beim Recycling von Inkjet- und Flüssigtonerdrucken (rechts).
---
Short Course on Deinking and Deinkability, Paper Recycling and Ecolabels: Click Banner above. Roundtable Deinkability: Click Program to the right.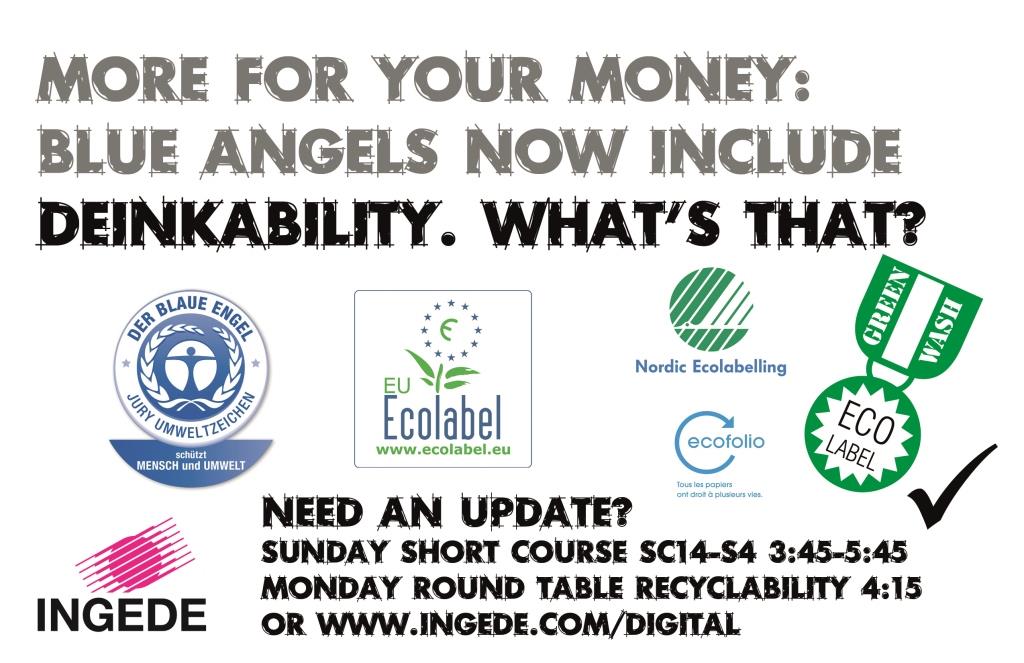 ---

June 24—26, 2014, Frankfurt, Germany: ZELLCHEMING Expo and Conference. Latest technical and economical trends with scientific presentations about recent developments.
www.zellcheming.com
INGEDE had a booth at ZELLCHEMING Expo.
---

with (among others):

Deinking Grades of paper for recycling — what determines the quality? (A. Faul, INGEDE, Bietigheim-Bissingen, M. Geistbeck , UPM, Augsburg, A.-K. Klar, SCA Hygiene, Kostheim)
Why a new Blue Angel for printed products? (A. Reichart, Umweltbundesamt Berlin)
Ecolabels for printed products — requirements for the printing inks
(E. Frank, Flint Group Germany GmbH, Stuttgart)
Recyclable product design of water-based inkjet printing products
(T. Stocker, E. Hanecker, PTS, München)
... and a whole session about the deinking of inkjet and HP Indigo prints.
---

INGEDE at NIP29 in Seattle Sept 29—Oct 3, 2013: For more than 25 years, NIP has been the leading forum for discussion of advances and new directions in non-impact and digital printing technologies. A comprehensive, industry-wide conference, this meeting includes all aspects of the hardware, materials, software, images, and applications associated with digital printing systems, as well as the engineering capability, optimization, and science involved in these fields.
Axel Fischer presented about The new EU Ecolabel for Printed Products and its Requirements for Deinkability on Oct 2, and gave a tutorial on Paper Recycling and Ecolabels, Deinking, and Deinkability on Sept 29.
http://www.imaging.org/IST/conferences/nip/index.cfm
---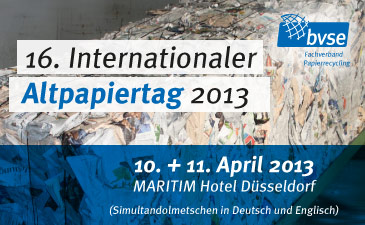 16. Internationaler Altpapiertag des bvse
am 10./11. April 2013 in Düsseldorf
Programm u. a. Das Ausschreibungsverhalten der Kommunen
Dr. Ulrich Höke, Geschäftsführer der Stora Enso Sachsen GmbH, Eilenburg, Vorsitzender der INGEDE
Lars Kossack, Geschäftsführer der Thüringen Recycling GmbH, Erfurt
Dr. Ralf Bleicher, Beigeordneter im Deutschen Landkreistag, Berlin
(mehr ...)
---
Donau Druckforum
am 12. März 2013 in Wien:
Digital – Individual – Gewinne für die Druckwelt 2020
mit
Axel Fischer
(INGEDE) über "Das neue europäische Umweltzeichen für Druck und seine Anforderungen an das Recycling"
(
mehr ...
)
---
Berliner Recycling- und Rohstoffkonferenz am 4. und 5. März 2013 im Hotel Berlin
dort am 5. März, 13:00—14:00 Uhr:
Sammlung und Aufbereitung von Altpapier
(Dipl.-Ök. Hanno Thielmann, Geschäftsführer der Berlin Recycling GmbH)
Forderungen der Papierfabriken an die Qualität des Altpapiers für die Herstellung grafischer Papiere — Qualität des gesammelten Altpapiers und Aufbereitungsverfahren —
(Dr. Ulrich Höke, Geschäftsführer der Stora Enso Sachsen GmbH, Eilenburg und Vorsitzender der INGEDE)
Vortrag von Dr. Ulrich Höke hier

.
Quelle: Höke, U.: Forderungen der Papierfabriken an die Qualität des Altpapiers für die Herstellung grafischer Papiere – Qualität des gesammelten Altpapiers und Aufbereitungsverfahren –. In: Thomé-Kozmiensky, K. J; Goldmann, D.: Recycling und Rohstoffe, Band 6. Neuruppin: TK Verlag Karl Thomé-Kozmiensky, 2013, S. 191.
---


Axel Fischer of INGEDE presented on How to get the ink off the paper: A Deinking Technology Update.
www.napim.org
---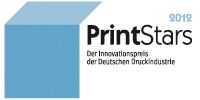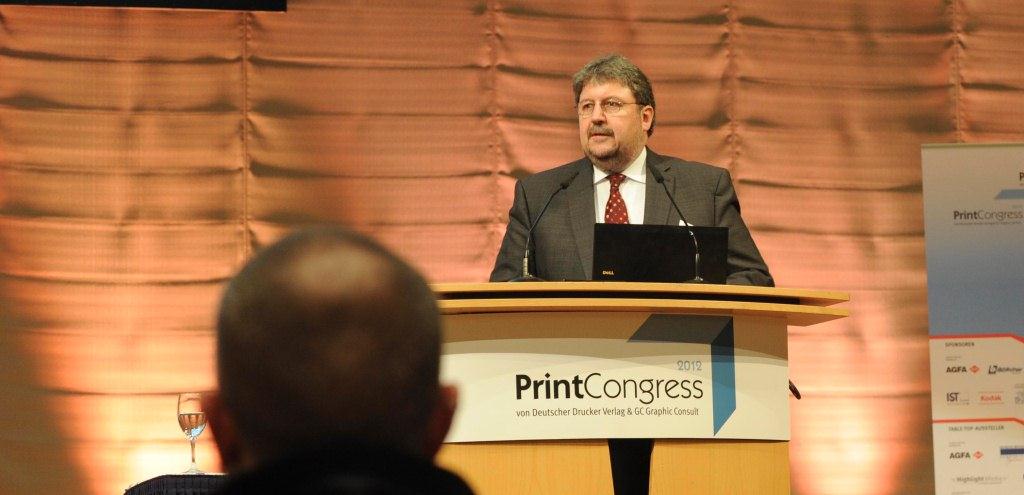 PrintCongress 2012 mit Verleihung der PrintStars
am 9. Oktober 2012 in der Liederhalle in Stuttgart:
Andreas Faul (INGEDE) mit dem Beitrag Wie ökologisch ist der Digitaldruck?
Download hier

.
www.innovationspreis2012.de
---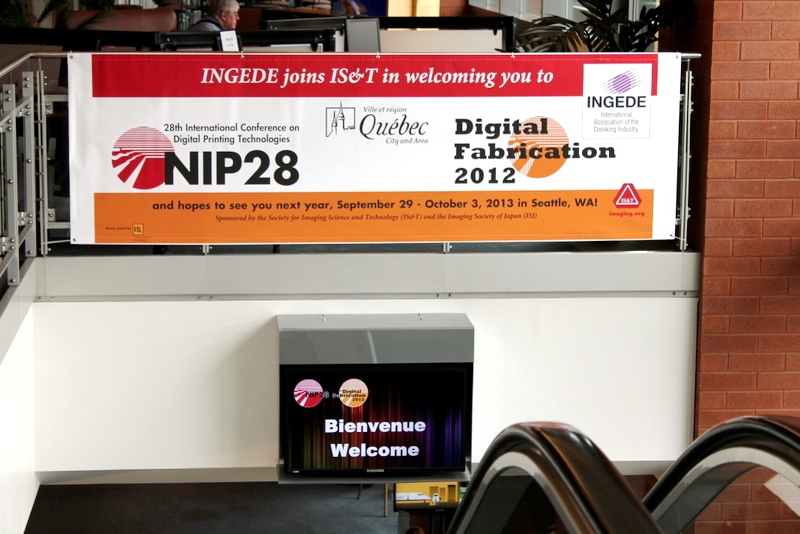 NIP28: The 28th International Congress on Digital Printing Technologies,
September 9–13, 2012, Quebec City, Canada.


Axel Fischer of INGEDE gave a tutorial on paper recycling and deinking (Short Course SC09-S3: Paper Recycling and Deinking on Sunday, Sept 9) and presented about New Deinkable Water based Inkjet Inks; Dennis Voss of PMV presented about Deinking of Recovered Paper Mixtures Containing Digital Prints—Challenges and Prospects.
http://www.imaging.org/IST/conferences/nip/index.cfm
---

RMW12 Resource Efficiency and Waste, September 11–13, 2012, NEC, Birmingham, UK
Proper waste management and proper collection of raw materials is a key topic at the RWM fair in Birmingham. Wed Sept 12, Ilpo Ervasti presented on behalf of INGEDE about Commingled paper collection in the UK, can we recover?


Abstract of the presentation
Another presentation on behalf of INGEDE dealt with Paper, Paper Products & Recycling. Barry Read spoke about the producer's responsibility for recyclable products – and the problems to deink some print products e. g. with flexo inks, uv cured inks or some digital inks.


Abstract of the presentation
---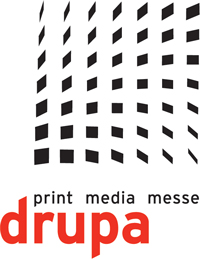 DRUPA 2012 Düsseldorf, Germany, May 3–16
INGEDE published a press release and joined Media Mundo at their sustainability booth. For more see INGEDE@drupa!
---

PTS Deinking Symposium 2012, April 24–26, 2012, in Munich, Germany: This year with a special session on digital print deinking.
www.deinkingsymposium.com
---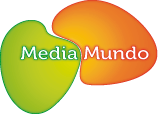 Media Mundo 2012, 20.-21. März 2012 in Düsseldorf:
4. Kongress für nachhaltige Medienproduktion
Unter dem Motto Re-Evolution NOW! beleuchtet der Kongress Wachstum und Nachhaltigkeit als Geschäftsstrategie.
Axel Fischer (INGEDE) erklärte: Bedrucktes Papier muss rezyklierbar sein!
www.mediamundo.biz/kongress/kongress2012
---

IMI Digital Print Week – 19th European Inkjet Printing Conference
November 9–11, 2011, Lisbon, Portugal. Axel Fischer of INGEDE presented on the question: "Recycling Inkjet Prints: Does water-based mean eco-friendly?"
http://imieurope.com/
---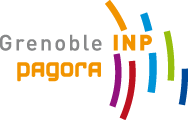 Grenoble technical conference on deinking of digital prints, CTP, Grenoble, France, 8–9 November 2011: Given the huge development of digital printing, papermakers have to develop new paper surfaces in order to improve printability, print quality but also deinkability and recyclability.
The conference aimed at latest progress in ink/paper interactions in the context of digital printing, with a focus on deinkability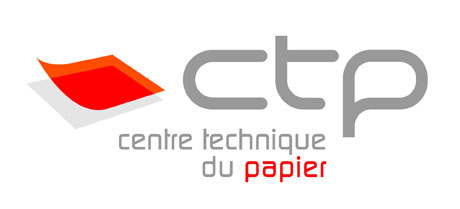 and deinking strategies.
Axel Fischer of INGEDE presented on "Recent Experience in the Deinking of Inkjet and Liquid Toner".
Details here
---
NIP27: The 27th International Congress on Digital Printing Technologies,
October 2–6, 2011, Minneapolis, Minnesota, USA.


NIP brings together all the key players in the field from universities and industry from all over the world. Among a host of related products and services, are exhibits featuring inks and toners, papers, films, and test equipment.
Axel Fischer of INGEDE presented during the environmental session on "Recent Developments in the Deinking of Inkjet and Liquid Toner".
http://www.imaging.org/IST/conferences/nip/index.cfm
---
digi:media 7.–9. April 2011 in Düsseldorf had the motto 'Content meets Technology meets Business' and is a new trade fair for commercial publishing and digital printing printing that will come annually now and will be merged with drupa next year: www.digimedia.de
---
INGEDE at the 2011 Spring meeting of the American Chemical Society
Andreas Faul presented "Simulating a Deinking plant in the lab" in a session dealing with deinking. Other presenters came from PMV, Darmstadt, Germany and from Hewlett Packard, from Georgia Tech and Western Michigan University.
Andreas Faul's presentation can be downloaded here:

---
Hunkeler innovationdays 2011 Luzern, Switzerland (14.–17. February 2011): INGEDE hosted a meeting of the Digital Round Table on this occasion.
---

Photoindustrie-Verband: Tagung "Technik und Umwelt" – Geballtes Know-how aus erster Hand. Am 21. und 22. Februar 2011 veranstaltete der Photoindustrie-Verband in Essen die seit vielen Jahren fest etablierte zweitägige Tagung "Technik und Umwelt" mit den Schwerpunktthemen REACH, WEEE, RoHS und GHS. Außerdem ging die Tagung auf aktuelle Themen wie Verstöße gegen Umweltgesetze, Deinking, Carbon Footprint, Trends in der Produktpolitik oder das Thema Bildqualität und Rauschreduktion ein » mehr
Axel Fischer (INGEDE) sprach hier über die Deinkbarkeit von Digitaldrucken.
---

INGEDE Seminar 2010 on October 27, 2010 in Berlin.
---
IMI's 3rd Digital Printing Presses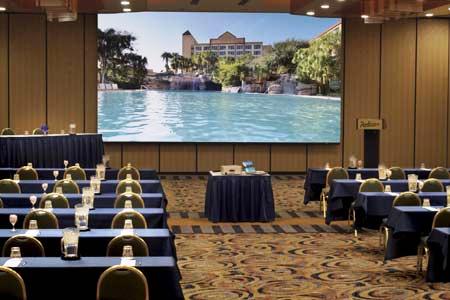 – The Next Era Conference
on June 9-11, 2010 in Kissimmee (Orlando), Florida.


Download program here
Axel Fischer of INGEDE presented about
"Digital Prints – Are They Recyclable?"
www.imiconf.com
---

IPEX 2010, May 18–25, 2010, NEC Birmingham, UK:The global event for print, publishing and media. Including a panel organised by PIRA titled "More than ink on paper: how should printers be selling print?" on May 18 with Frank Romano, ex-RIT (more here)
www.ipex.org
INGEDE issued a press release dealing with the deinkability of inkjet prints and presented about deinkability testing.
---

PTS Deinking Symposium 2010, April 27–29, 2010, in Munich, Germany: The world's leading Deinking Symposium to present your latest findings and results about optimized recovered paper use – across the entire value chain from papermaking, converting and printing to the collection, sorting and transportation of used papers. This year with a special session on digital print deinking.
www.deinkingsymposium.com
---
If you have any questions, do not hesitate to contact us!