---
INGEDE @ drupa — did you miss us there?
---
INGEDE had a stand at Media Mundo@drupa for two days.
---
You want to know more about paper recycling and deinking?
You want to know which of the new digital printing technologies is more sustainable than others?
You want to know details about what the problems are with Indigo and water-based inkjet?
You want to learn about the latest progress in deinkable inks?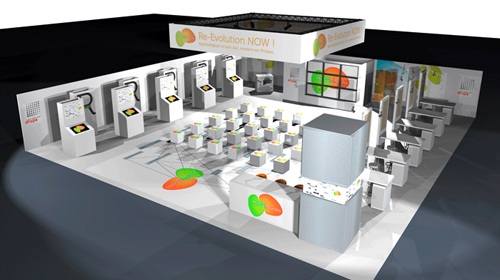 ---
Though there are some promising developments, the majority of the current inkjet inks (including all dye-based inks) still create major problems in the recycling process.
See our press release for more details.
And see our pages about deinking of digital prints here.
---
Did you miss us at drupa?
A short presentation of Axel Fischer about deinking and the challenges by water-based inkjet inks has been published on the Media Mundo website (in English).
Here you also find a presentation of Torsten Froh, Steinbeis Papier GmbH, about sustainability (in German).
---
Hier finden Sie die Präsentationen zum
4. Media Mundo-Kongress für nachhaltige Medienproduktion
am 20. und 21. März 2012 in Düsseldorf
---
If you have any questions, do not hesitate to contact us!